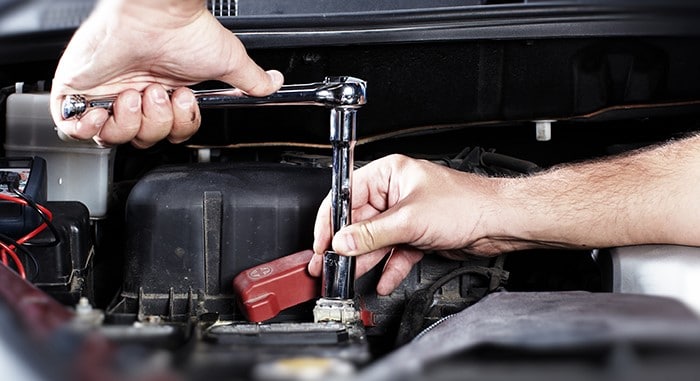 Frequently Asked Service Questions

How do I schedule service?
Oil changes, tire rotations, blades & air filter replacement do not need an appointment as these services utilize our Express Lane Service Counter. To schedule other work such as: inspections, brake work, recalls, tires and alignments, maintenance, or repair (either warranty or paid)- please call the service department or click here be directed to our online scheduling system.

What types of vehicles do you service?
While we are a Chrysler Dodge Jeep RAM dealer, we are capable of servicing almost any make and model. We may not be able to accommodate some larger trucks and vehicles that may require another manufacturer's specialty tools. You are welcome to call and discuss specialty vehicles with our Service Advisers. Our other facility, South Hills Kia, located one mile south on Route 19 may also be able to service your vehicle.

Why Choose Synthetic Oil?
There are many advantages to choosing synthetic oil as opposed to conventional motor oil for your routine oil changes. Synthetic oil tends to last for more miles between oil changes, along with these other benefits to using synthetic oil.
Do I need to go to a dealer for warranty work?
In order to keep your vehicle warranty valid, all repair work must be done by a Certified Dealer of that manufacturer. We are certified to perform warranty work on all Chrysler, Dodge, Jeeps, and RAM vehicles- as well as Kia's at our second location.
What is Express Lane?
Express Lane is like a quick lube but with the comfort and expertise of a dealer. Express Lane is first come first serve, no appointment necessary. Services offered include: Oil and Filter Changes, Tire Rotations, Air Filter Replacement, Windshield Wiper Replacement, Car Washes, and safety checks. Most customers are completed within 35 minutes. Express Lane operates during normal service hours Monday thru Friday 7 am until 5 pm. We ask that customers arrive at least 30 minutes prior to closing.
Do you offer Saturday hours?
Yes, we are open on Saturday mornings from 8 am to 12 pm for Express Lane Services (no appointment) and other services. Please call for a Saturday appointment if you will not be utilizing Express Lane. 
What if I can't get back to pick up my vehicle before service closes?
Customers can pick up vehicles left for service and settle any balance until the close of the sales department.
Do you offer Shuttle Service?
Yes! Our friendly shuttle drivers are happy to get you where you need to go while your vehicle is here for service. The shuttle operates during normal service hours in a 10 miles radius from South Hills Chrysler Dodge Jeep RAM.
What if I want to wait for my vehicle?
Our facility is newly updated with a comfortable waiting area including Green Mountain Coffee, flat screen TV's, current periodicals, daily newspapers, fresh popcorn, and a children's play area. Free WiFi is also available on premises.
What paperwork will I need for a vehicle inspection?
In the state of Pennsylvania, you need a current owners card and valid proof of insurance to complete a state inspection and emission test.
What is Nitrofill?
Nitrofill is the brand of the Nitrogen Tire Filling System we use. The benefits include: better gas mileage due to more stable air pressure, less tire pressure fluxuations in extreme cold or heat, longer tire and wheel life. If your vehicle does not have nitrogen in the tires, this option is available for purchase at the service desk.