Bad Credit Car Loans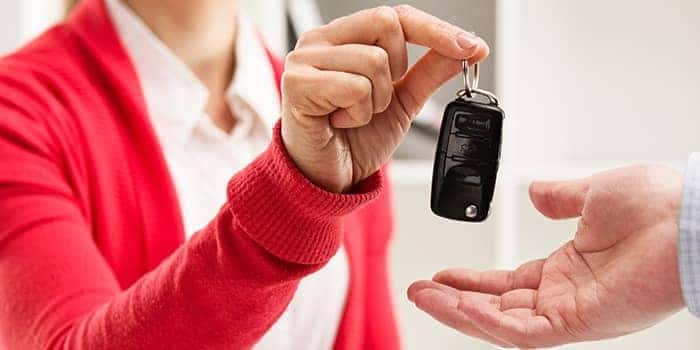 Our Car Financing Experts Can Help Those Canonsburg Car Shoppers Struggling with Credit Challenges
Have you found the car of your dreams but are struggling with finding financing? Have you had financial challenges in the past? Well, our team of car financing professionals makes it their job to help customers with bad credit or none at all so that Canonsburg car shoppers get the vehicle they deserve and need. We welcome you to apply to get pre-qualified for a car loan if you're finding yourself in need of alternative financing options. We work with a wide network of lenders to try to accommodate all types of credit scores.
Our finance experts understand that life can deal us some unfortunate circumstances, but our team specializes in bad credit car loans for Canonsburg drivers that need a vehicle they can call their own. Whether you're looking for a new Chrysler, Dodge, Jeep or Ram or just need an affordable used car for your daily commute, our finance center staff will do their best to make your dreams a reality.
How Can We Help Car Shoppers with Challenged Credit?
Bad credit can have many ways of happening, whether you missed a payment because of an unexpected expense, are going through a divorce, or you're a first-time car shopper who hasn't had opportunities to build your credit. Whatever your situation, our team is ready to help when you need a car loan.
A Compassionate Team
Our car finance experts are not only great at securing loans for bad credit car shoppers but also understand your situations and work with you to help you out. Everyone deserves a second chance, and many of our customers have had unfortunate circumstances that led to their bad credit, but we've worked with them to get them a loan that works for them, and those customers have shown that we were right to put our faith in them! Apply to get pre-approved for credit to see if you qualify.
We work with lenders who may be able to help if you're faced with any of the following on your credit report:
Bad Credit
Divorce
Foreclosure
Bankruptcy
Late Payment History
Repossession
Loads of Resources
Not only does this team have an understanding of the car loan process, but they also have the tools and relationships with Canonsburg lenders to make your car financing simple. When we look at your credit history, we know the lenders to turn to and will work with you and them to come to an agreement that gets you the car loan you need for the new Jeep, Dodge, Ram, or Chrysler model you have your eye on!
Come by Our McMurray, PA Auto Finance Center to Talk with Our Experts Today
You can use the many car financing tools on our site to start the process no matter your credit history, and if you have questions about the lenders we work with or how we can help you, please visit our dealership to sit down with our auto finance experts today!