PA State Inspection Pittsburgh

Get Your Pennsylvania Vehicle Inspection in McMurray, PA
There are many perks to owning a vehicle, but one item that drivers often dread is maintaining their vehicle and passing the vehicle inspection every year. Well, our dealership's service center is here to help you as we are state certified to handle Pennsylvania vehicle inspections. It's easy to schedule appointments with us, and our technicians work quickly yet effectively at making sure your car is ready for another year of driving. Keep reading for details on the vehicle inspection process at our dealership!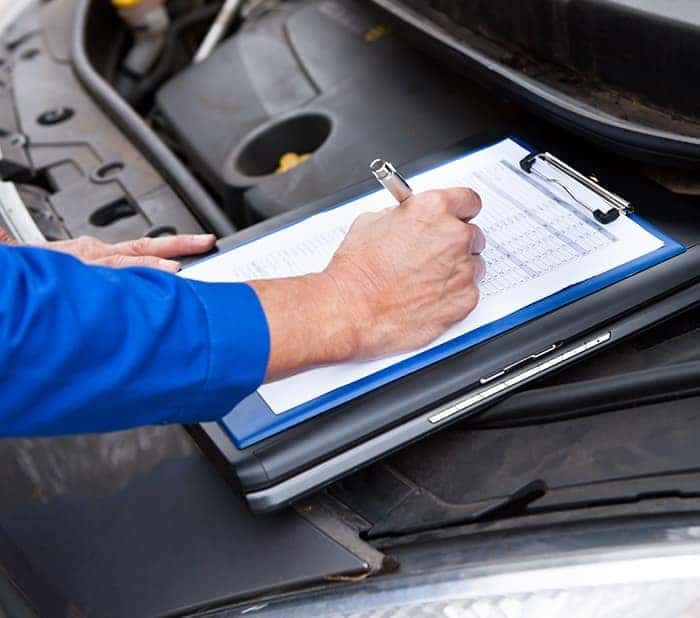 Why Come to Us for a PA State Inspection?
Drivers love our service center because they know they're getting reliable car maintenance at an affordable price. We have high-quality Mopar parts so that you know we're replacing the parts of your model with others that you can depend upon, and our technicians know their way around any model. We handle many Pennsylvania state inspections every year, and we take pride in making sure that your car is safe to drive. We answer some common state safety inspection questions below!
How Often Do You Need to Inspect Your Vehicle in Pennsylvania?
Vehicle inspections in Pennsylvania must occur every year, and you'll know when it's time for yours based on the sticker located in the top middle of your windshield.
Do You Need a Vehicle Emissions Test in the Pittsburgh Area?
Drivers in the Pittsburgh area need to test their emissions annually, but we can easily tackle this as we handle the other tasks of the state inspection.
What Paperwork Do You Need for a State Inspection Near Washington, PA
You need a vehicle ownership form and current insurance info when you bring your vehicle to us for a state inspection and Pennsylvania emissions test.
What Does a Pennsylvania State Inspection Entail?
Our technicians look over many aspects and components of your vehicle, from the headlights to the brakes, during an inspection so that you know of any issues or dangers to yourself or other drivers on the road.
If it's coming time for a state inspection on your vehicle, be sure to schedule an appointment with our auto service center near Canonsburg, which you can do on our site or by calling our service department!